Services ( Free Business Valuation Tool )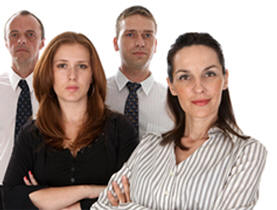 BUSINESS INTERMEDIARY
Assist Sellers – We assist business owners with the sale of their business for the best price in the smallest amount of time.

Assist Buyers- We assist the buyers with locating, qualifying and purchasing of a small business or franchise.
COMMERCIAL PROPERTY
Assist sellers with the sale of all types of commercial property. Strip malls, Industrial Parks & Office Parks.

EXECUTIVE HOMES
Exclusive executive homes for sale.

LAND DEVELOPMENT
Strip Mall Development Coordinator - Locate, develop, lease or sell
CONTRACTING
Locate, renovate, and take to market. All types of residential construction.
INVESTMENT PROPERTY CONSULTING
We assist new real estate investors Locate, renovate and sell residential property for profit.

Return to Top
Try to put yourself in the place of a prospective purchaser of the business. What would you do to make it more attractive or more saleable? Financial records of your business are critical to the sale of your business, but how it looks is also important. First impressions really count! If a potential buyer doesn't like the appearance of your business, the rest of it may never get a chance.
The question is not really how much your business will sell for, but how much of it can you keep?. The Federal Tax Laws do determine how much money you will actually be able to put in the bank. How your business is legally formed can be important in determining your tax status when selling your business. For example: Is your business a corporation, partnership or proprietorship? If you are incorporated, is the business a C corporation or a sub-chapter S corporation? There are some new tax rules, effective January 1, 2000, that impact certain businesses on seller financing. The point of all of this is that before you consider price or even selling your business, it is important that you discuss the tax implications of a sale of your business with a tax advisor. You don't want to be in the middle of a transaction with a solid buyer and discover that the tax implications of the sale are going to net you much less than you had figured.

You need to have an operations manual. You may already have one, started one years ago, or simply, have thought of doing one. Now is the time. It may actually create added value to the business. Even if it doesn't, it will impress buyers that you have your business "act" together and should help you sell more quickly and effectively. Preparing a manual on how to operate your business can also be helpful even if you don't want to sell. It doesn't have to be elaborate, just cover the basics. A collection of ads that you have placed a catalog or sample of products, publications, or menus (if the business is food related) is also impressive. Include anything to do with the business that might be helpful for a new owner. However, don't include anything that is proprietary, such as customer lists, suppliers or secret recipes, etc.

Return to Top







Buyers Tutorial

Are you planning on having your own business? Buying your business can be a complicated procedure. Throughout the buying process, it's important to keep an open mind while searching for a business that will fit your needs, talents, skills and lifestyle. A business broker has many different types of businesses for you to consider; however, you need to remember that there is no such thing as that "perfect" business. Another vital thing to keep in mind is that at some point you must be able to make the "leap of faith" that separates you from being a "looker" to a "doer." This isn't easy, but it must happen if you are ever going to be in business for yourself.
Going into business for yourself is a big step, one that can be full of apprehension and even fear. Almost 90 percent of all those who purchase a small business have never owned a business. Most of them bought a business that was different than what they had been looking for. These buyers had the opportunity to explore the marketplace and subsequently found a business more to their liking. In most cases, the seller financed the sale.
As you begin your search, keep in mind that running your own business is more than a job; it is a lifestyle change. In most cases, it is a very big lifestyle change. Usually, you will be working longer hours, making all of the decisions, and, as the expression goes, "you will be the chief cook and bottle washer." In other words, you will be doing all of the work from running the business to, in many cases, sweeping the floor and changing the light bulbs.

Pride in the service or the product

Flexibility

Income

Control of your own destiny

Recognition

Security

Privacy

Status

Customer and employee contact

What To Look For

1. How long the business has been in business.
A business with a long track record means there are good reasons to be operating. It will be well known in the area, and people will be used to patronizing the business or using its services. The longer it has been in operation, generally, the better the business.
2. How long the present owner has owned the business.
The longer the present owner has been in business, the more likely he or she has been successful. People don't stay in business if they are not making money.
3. Why the present owner is selling.
If the owner has been in business for six months, is 37 years old, and wants to retire, you should be suspicious. The more valid the reason for sale, the more realistic the seller will be in considering your offer. However, keep in mind that after five or six years or more, people do get restless, "burn-out" sets in, and people look for new challenges. Why the seller is selling is an important question - get the answer.
4. Why books and records are important.
The financial records are a good indication of how well the business has been doing over the years. Keep in mind that tax records are not designed to show the business in the best light: no one likes to pay more taxes than they have to, and owners of businesses are no different. Generally, tax returns are a worst case scenario. You need to be able to look at the expenses and discover which ones are non-cash items, such as depreciation, and business use of home and vehicles. How important was the business trip to Las Vegas? A professional business broker can point these items out to you. When in doubt, however, seek outside assistance.
Keep in mind that financial records are only history. There are no guarantees that they will or can be duplicated or repeated. All of your profits are future. In the final analysis, the financial records of the business are an indicator of what the business has done; what you do with its future is up to you.
5. How to determine if the seller is reporting all income.
The simple answer is - that you can't! Not reporting income is against the law. You should consider only the income that the seller can show you. We all know, of course, especially in cash type businesses, that there is the possibility that the seller is not reporting all of his or her income for tax purposes. This "underground economy" has been well-documented and is in the billions of dollars. Many sellers will tell you about how much they are "skimming," but you should ignore their statements, since they have no way of proving these amounts. In determining whether a business is the right one for you, you should base the decision on the figures actually supplied to you by the seller.
The Bottom Line

Being in business for yourself can be a daunting prospect. There are no guarantees. At some point, after all of your investigation is completed, you will still have to make that "leap of faith" that is necessary to proceed with the purchase of the business. You will have to work hard, perhaps even "tighten your belt" a little and perform many different jobs to be successful in your own business. But, if running your own show, making your own decisions, not having to worry about job security (remember, no one can fire you from your own business), and just being on your own are important - then owning a business is for you. After taking this leap of faith, almost all business owners will tell you that they would never go back to being an employee.

What should you look for when considering a business to purchase?
Unfortunately, too many prospective buyers want to know the asking price first and then ask how much money they can make. These are the wrong questions to ask initially. You need to know how much cash the seller requires as a down payment. No matter how good the numbers are there is no point in looking at a business if the seller wants three times as much cash as you are willing to invest. Remember, the actual amount of money a business earns is usually much more than just the bottom line. A smart approach is to get more information on the business, and even make a visit, before ruling it out or getting too involved in the numbers. It's all part of the learning process.

Return to Top